E. 18th – Mass Timber rental and market housing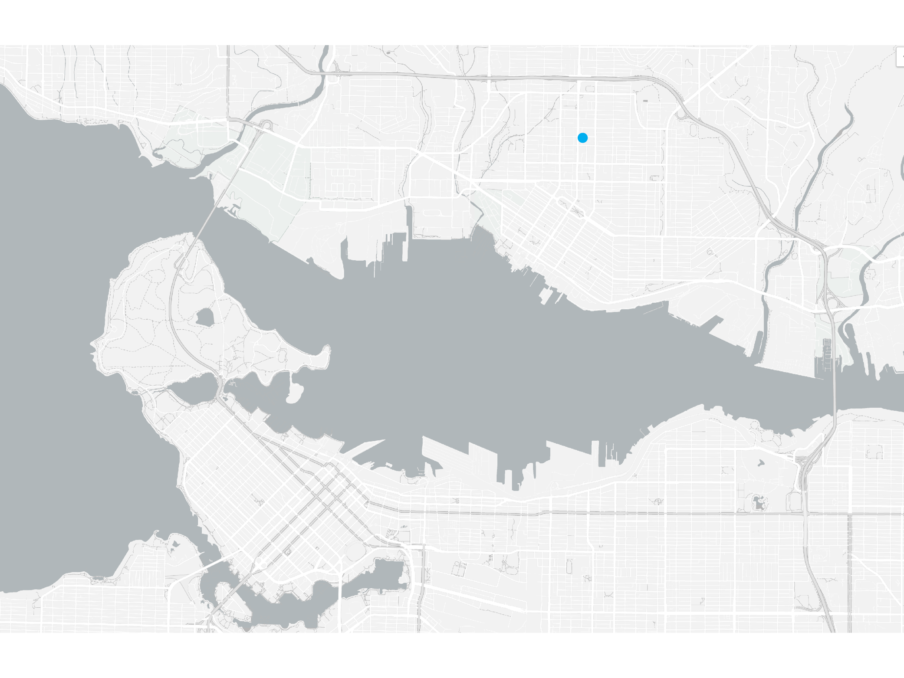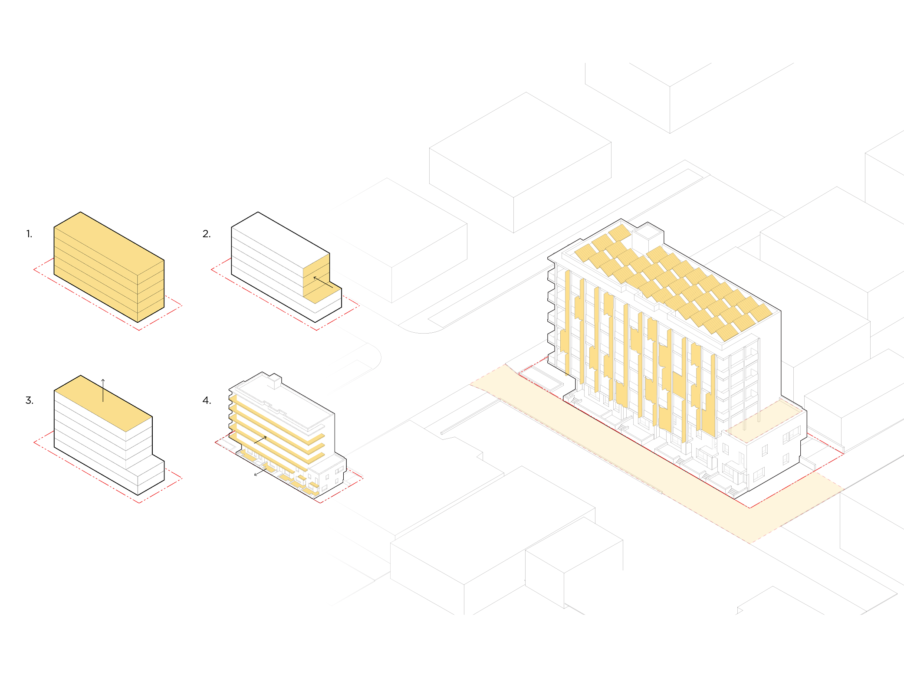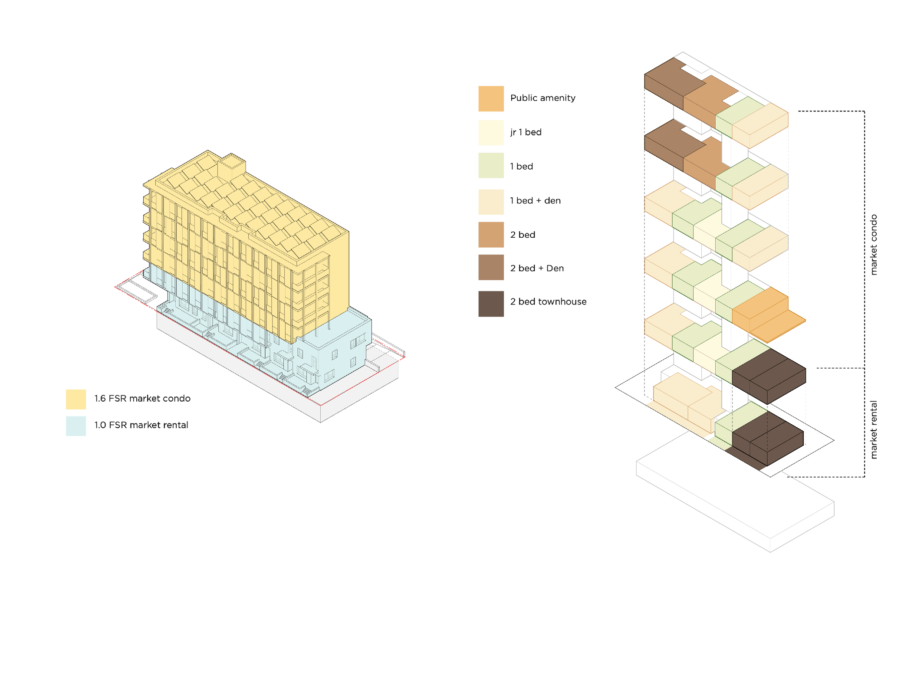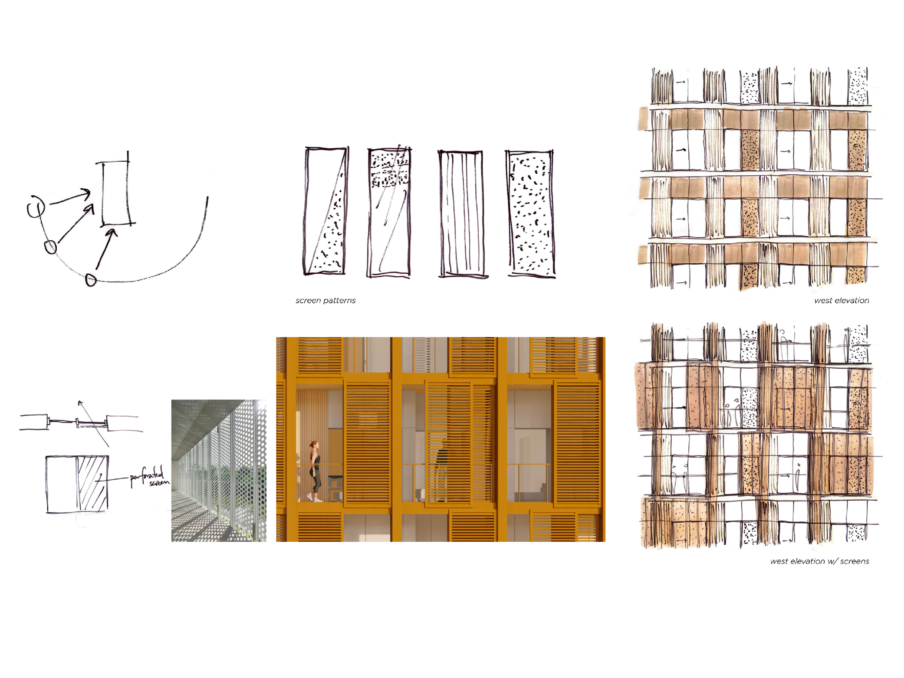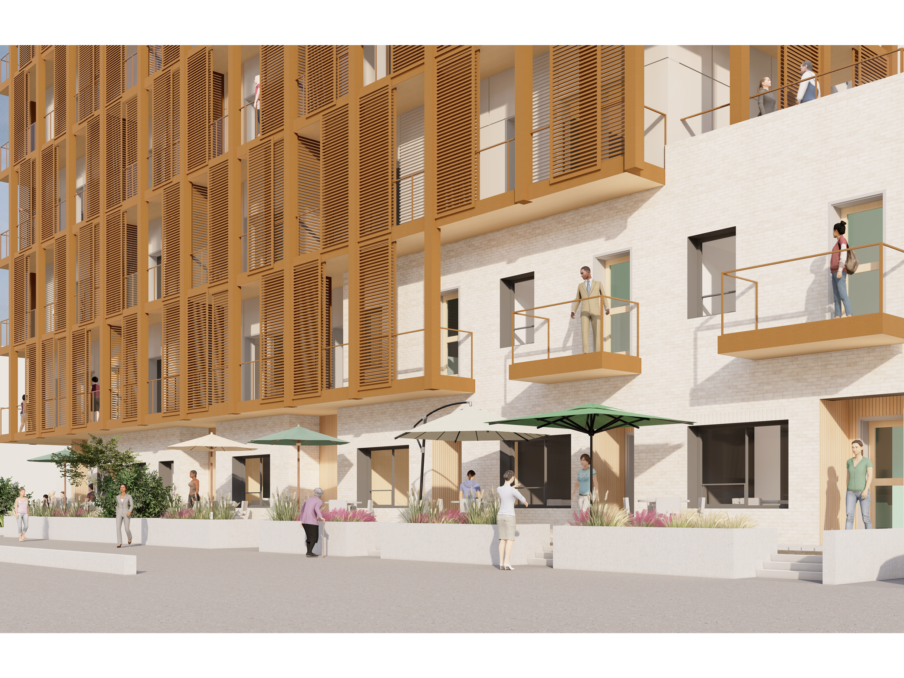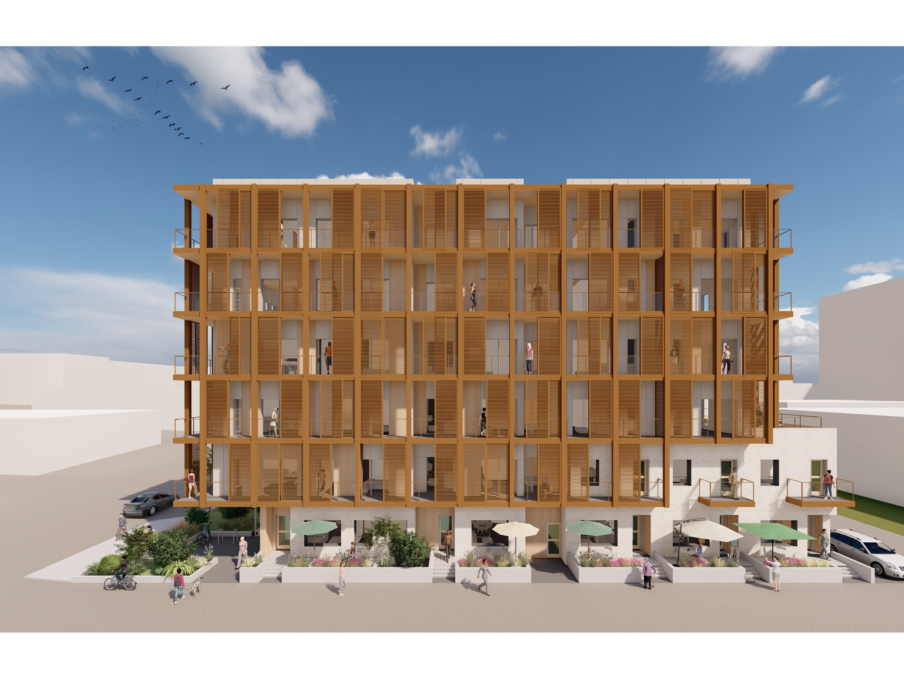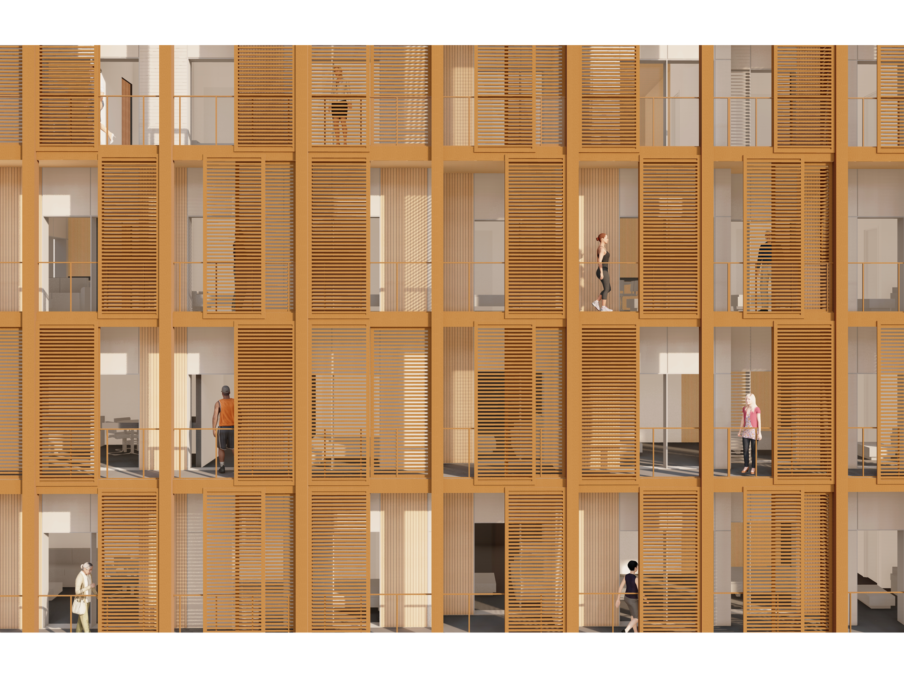 E. 18th – Mass Timber rental and market housing
About this project
E. 18th is a striking 6-storey mass timber residential building comprising a diverse mix of 26 rental and market housing units, large outdoor balconies, shared amenity spaces and an activated laneway. The materiality is thoughtfully chosen to blend seamlessly with its surroundings, paying homage to the neighborhood's character.
Sustainability is at the forefront of the design. Passive sliding shading devices cover the large balconies, providing residents with control over natural lighting and temperature, further enhancing comfort and energy efficiency. Solar PV panels on the roof harness the sun to provide clean, renewable energy to the building. The use of mass timber to sequester carbon and provide a biophilic interior to the units, combined with the commitment to car share stalls and 100% electric utilities, ensures that E. 18th leaves a minimal carbon footprint. The building is aiming to achieve Net Zero Carbon certification.
Details
Client:
Great Dane Investment Corp.